September 19, 2012
On Yom Kippur, it is sealed.
May it be written, and may it be sealed, that you have a new year that brings fulfillment and happiness, peace and prosperity — all of life's very best things.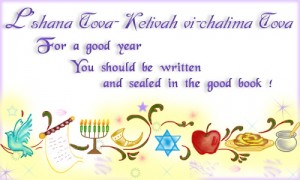 During the days between Rosh Hashanah and Yom Kippur – Yamim Noraim – (Days of Awe), we pause to reflect on the year that has passed and they new year to come. It is our tradition to ask forgiveness for sins that we may have committed against another whether knowingly or unknowingly; by action or inaction; by deed or omission.
In the spirit of the season, I humbly apologize and ask you for your forgiveness.
To all my friends, may the coming year be a year of peace, prosperity, health and love. B"H
Comments Off

on On Rosh Hashanah, it is written…
---
September 12, 2012
I am an active participant in Solosez (affectionately referred to as "The Firm" by its members),  a listserv provided by the ABA's Solo, Small Firm & General Practice Division and its members. Earlier today, one of my fellow Sezzers, Susan Zinder,  shared the following, very poignant, observation: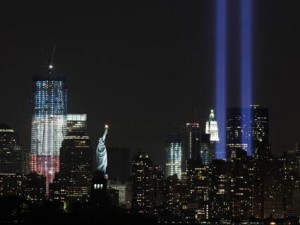 Every year we mourn on September 11, but I think it's also incredibly important to remember September 12, and the days after. (more…)
Comments Off

on Reflections on 9/11: Hold onto the Spirit of 9/12
---
September 11, 2012
<RANT ON>
I am one very dissatisfied AT&T / U-verse customer.
I have been a loyal 'Bell' consumer since I received my first pink, rotary Princess phone – my loyalty never wavered even with all the new technology. Like the rest of the sheep, I signed off on bundles – my cell, TV, Internet service, and my 'ever-faithful' land line service.
I've had issues with AT&T / U-verse since early 2010 – mostly TV related. Yes, I know, lose the TV – get a life … anyway, by November 2010, I had placed 6 service calls in 8 months without a successful resolution to my problems. I request, and am promised, that they will send out a senior tech/supervisor to identify and correct the problem.  Tech shows up on November 28, 2010 – he's neither a senior tech nor a supervisor; just some poor shmoe with a service ticket. He comes in, scratches his head, says he needs to replace the equipment, and, then willy-nilly decides to lift the corner of the entertainment center to move it – with complete disregard to the collectibles and electronics on the shelves. I screeched, lunged for the breakables and he let go of the furniture. In the process he bent a leg on the entertainment center. He then tells me the problem is 'outside' and that he can't work in an 'unsafe environment' and leaves … Pardon? He felt unsafe because I reacted to the potential destruction of my property? Oof! (more…)
Comments Off

on #ATTFail / #UverseFail
---
September 6, 2012
Every once in awhile I find 'interesting' e-mail messages in my 'Facebook: Other Inbox' … they make me smile and laugh if only because the authors have no understanding of the English language and they think I'll respond to one of their pleas for my affection. Today I received a doozy… you can't make this stuff up!!
See if you can spot the phrase that knocked me off my chair in fits of laughter:
"Hi pretty how are you doing.. I'm [name withheld to protect the idiot].. 47 years old , I hope you get this Message and it finds you well, I was glancing through profiles when your gorgeous picture got me attracted while your lovely words had me write you, I really was marveled reading your profile and i enjoyed doing so… The first thing that came to my mind when i saw your picture was..'WOW..you're drop dead GORGEOUS.. Lol… So i thought i would take out time to introduce myself. I'm looking for a woman who Is warm, loving, attractive,easy going,supportive, someone that can reach out to you, and you reach out , giving that "genital hug", that "tender kiss", and a "warm smile", and just saying to one another "hey baby how was you ! as you already know as you can see what I wrote, I am a romantic and affectionate as well. Piss Remember, I need real love..i don't play games and i aint ready to be played ..I like for my mate to have some of the same interest I have,I would like for her to be warm as well, I will set no limits (more…)
2 Comments
---