July 29, 2013
As a business owner, I enjoy receiving information requests from potential clients – well, most requests. These unsolicited requests tell me that I must be doing something right. 🙂

Every once in awhile, I'll receive an email from someone who does not feel the need to provide his or her name. <red lights flashing>  Often these emails are riddled with poor grammar, punctuation, capitalization, etc. and void of a signature block or website address and the email host is Gmail/Yahoo/AOL ( srsly! AOL!)/or other generic source with an alias username. <alarm klaxons begin to blare>
Case in point: (more…)
Comments Off

on The 'Nitwit Tax'
---
July 29, 2013
If you are going to take the time out of our respective days to contact me, personally, about your [product, resume, cause, etc.], PLEASE take a moment to look at my [website, Facebook page, etc.] before addressing me as 'Mr.' or 'Sir(s)'.
Thank you.
Comments Off

on Dear [vendor, job applicant, networker, et al.],
---
July 24, 2013

Congratulations to the newly appointed (and re-appointed) members of the Ethics Board for the term beginning August 1, 2013 and continuing through July 31, 2014, or 2015!
NFPA Voting Member 1 year terms:
Raeann Bromark,
Mary C. Swedo, RP, Pa.C.P., and
Pamela J. Starr, CBA, J.S.M. (newly appointed!!)
Non-NFPA Member 1 year term:
Vince Avellino, J.D. (newly appointed)
Non-NFPA Member 2 year term:
Robert Diotalevi, Esq., LL.M.
Comments Off

on NFPA Announces Incoming Ethics Board
---
July 3, 2013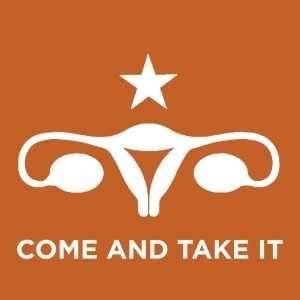 … the battle cry of a new Texas Revolution!
Remember Gonzales…
Remember Goliad…
Remember the Alamo…
Remember the Texas State Senate …June 25, 2013… Senator Wendy Davis and the fight for women's productive rights!!
Or as one friend put it … 'Remember Gonzales, Remember Goliad, Remember Gonads…' (more…)
Comments Off

on Come and Take It!!
---
July 3, 2013
Recent homework assignment: Develop an Organization Development Intervention – Identify a problem and design a training solution.
Okie dokie! I have this!!
Problem: "Law school fails to prepare attorneys for the practical application of the law in daily practice."
Prof's response: "That's a pretty generalizing statement, wouldn't you think?"
My defense: "I disagree. I have been a paralegal for 30 years and I know from experience that lawyers do not learn how to practice law. For instance, I have had newbies hand me 30 pages of prose with the expectation that the document is fit for filing with the court; or, better yet, not even knowing how to contact the court clerk."
Vindication: Today's article, 'ABA recognizes need for practical training for lawyers' – link forwarded to Prof.
Prof's response: "Thanks for sharing this. It sheds a lot of light in your intervention proposal." (Duh?!?!?)
SMH!!
Comments Off

on Training my Prof.
---