December 31, 2014
My wish for you in the coming year –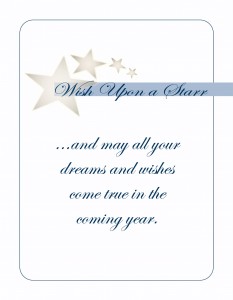 Comments Off

on Another New Year Begins
---
December 22, 2014
A couple weeks back, I posted about content theft by, at least, two virtual service vendors – It's Not Flattery, It's Plagiarism! (Georgia Peach Virtual Paralegal Services) and It's Still Stealing – Another Copyright Violation (Flawless Petitions, LLC). Ultimately, I discovered a third offender, Inquest Resources.
I emailed the owners of all three companies, respectfully requesting that they remove my content from all profiles and marketing materials.
Flawless responded: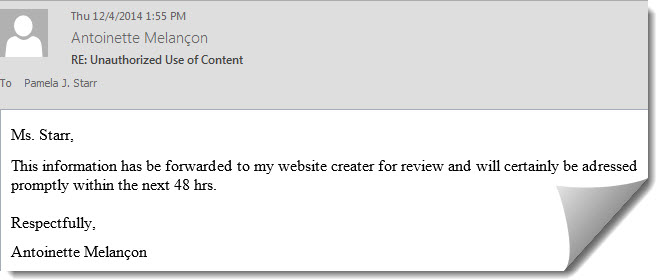 (I had to share the email – y'all wouldn't have believed me if I'd cut and pasted such flawless content.)
Subsequently, she removed the content. Well, she made an attempt to remove it. She has removed all but the first line of my mission statement from her website and LinkedIn profile, but failed to remove other content.
Inquest responded – click here for the entire exchange.
To date, I have not heard from Georgia Peach.
I took the only logical next steps – I filed reports with LinkedIn, Facebook, and eLance (Ms. Peach). I'm still waiting to hear back from eLance.
LinkedIn has removed the brochure, that contained my content, from Ms. Peach's LI profile and has confirmed the removal of all but the first line of my mission statement from Flawless' profile (although, she is still using the CBA designation without authorization). Facebook has removed/blocked Georgia Peach's business page and has removed my content from Flawless' page.
They really shouldn't mess with a redhead from the GSOT … #justsayin.
Comments Off

on The Copyright Wars – UPDATE
---
December 15, 2014
(updated December 30, 2014)
I did some more digging last week and I found a third content poacher!!
This one is a paralegal in Texas who claims to be – a member of the Texas State Bar Paralegal Division and CAPA. (Note: when this was originally posted, the poacher also claimed to be a member of NFPA.) Yes, I reported her to all three entities.

To her credit (and with an obvious dose of sarcasm), the offender pulled the content.  I'm pretty sure, Ms. Inquest felt compelled to remove my language, and advise me of such, because NFPA contacted her about her lapsed membership and told her to remove the reference. (Have I mentioned I'm on the Ethics Board?) Her email reads like the response of one caught with her hand in the proverbial cookie jar:
Contrary to your claim, Inquest Resources did not copy content from your website. After receiving your email, I reviewed your website and was only able to find a single instance where language you have used is substantially similar to language used on the Inquest Resources website. While that language is somewhat similar, the visual presentation and the context in which it is used are very different. Moreover, there is nothing particularly distinctive about the language itself. Instead, these are fairly generic descriptions of the knowledge/experience/dedication Inquest Resources brings to its work and clients. Accordingly, your accusations of plagiarism and copyright infringement are unfounded. [emphasis added]

While Inquest Resources categorically rejects your accusations, Inquest Resources has made alterations to language on its website (as well as Inquest personnel's individual LinkedIn profiles) as a courtesy.
First the language is "substantially similar"; then it's "somewhat similar" (because we moved it around a little and substituted the name of our company; yeah, uh huh, right); and finally, the claim that there is "nothing particularly distinctive about the language  . . ."  If that were the case, she wouldn't have pulled it. For that matter, a simple Google search of the poached content wouldn't appear as mine for the first 2 or so pages of results, and Facebook & LinkedIn wouldn't have removed similar content from the other offender's pages and profiles.
Contrary to Ms. Inquests protests, there is nothing generic about the content and, according to Plagiarism 101 (citing the Merriam-Webster Online Dictionary), to plagiarize means:

On another note, it's bad form to claim adherence to the Code of Ethics and Professional Responsibility when poaching content from another paralegal.

1 Comment
---
December 12, 2014
… it's also my father's yarzheit (anniversary of death). For many, the holiday season is bittersweet. My father (Z"L) will forever be linked to this time of year. I last saw him alive on Thanksgiving Day 1982 and he was gone on December 8, 1982/ Kislev 22 – 3 days before Channukah.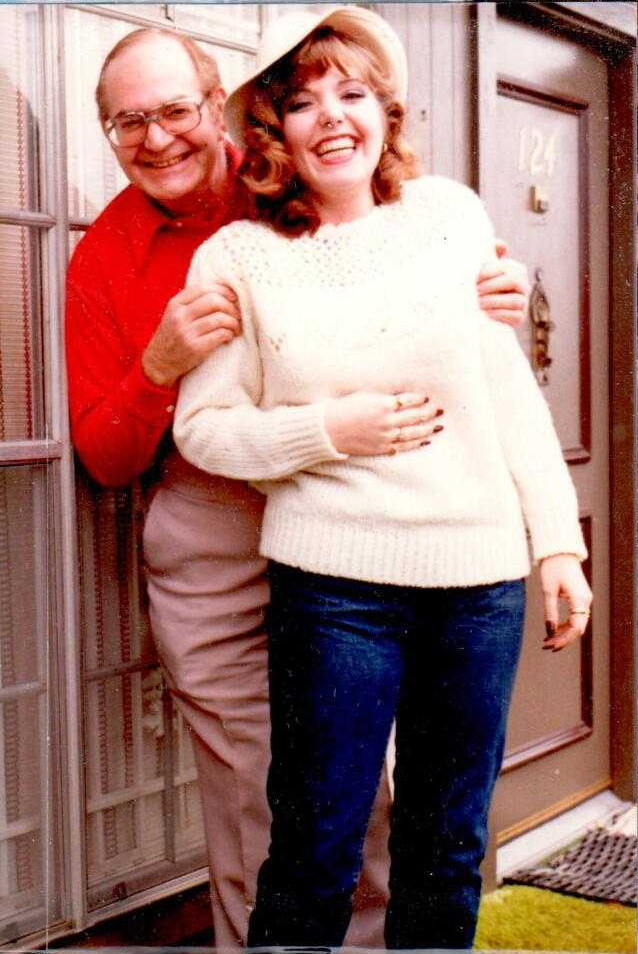 You'd think the pain of missing him would have diminished over the years. In many ways it has. Yet the candles somehow don't burn quite as brightly with his light gone from this life. Tonight, before I kindle my Shabbas candles, I will light a memorial candle to honor and recall the miracle of his life.
They say Shabbas lights have a distinct and special purpose – to remind us of the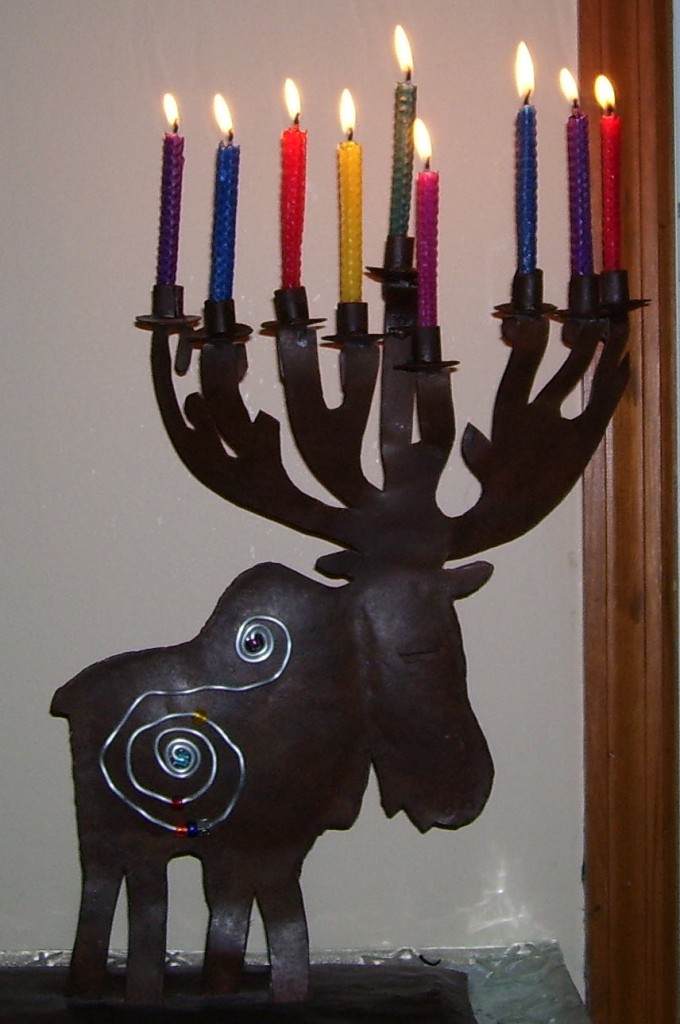 smaller, quieter miracles that take place in our homes every day, while Channukah is about celebrating a magnificent miracle. Whether it's a moment of peace or the joy of family, take a moment to pause and reflect upon these 'light' miracles when you light your Shabbas candles week. And, on Tuesday evening, when we light our Channukiot, we can reflect on the greater miracles in our lives.
I will add a candle every night, for eight nights, until my Channukiah burns brightly, and celebrate the miracle of my life and the lives of those around me.
Shabbat Shalom and Chag Chanukah Sameach!
Comments Off

on It's the Shabbas before Channukah
---
December 4, 2014
I am gobsmacked.
I am NOT flattered. In fact, I'm angry.
A non-paralegal is using my mission statement AND calling herself a CBA to market her virtual bankruptcy assistant business.
To quote @MianneBesser: "That's pretty unbelievable and downright unethical.  Definitely one of those things that makes you wonder what these people are thinking."
I know from experience that it is hard to come up with the right words to describe your business; however, it can be done WITHOUT ripping off someone else's work. When I was developing my website, I went to a lot of other virtual service providers' websites for ideas. I somehow managed to write unique content that reflected my personality.
Not only is she using:
Our services appeal to attorneys that are operating in a downsizing market, while trying to decrease their overhead, and increase the value of their billable dollar.
She has the chutzpah to use my mission statement on her LinkedIn profile:

She, quite literally, cut and pasted that content from MY LinkedIn profile. Content that I have been using on MY website and profile since I conceived StarrParalegals in JULY 2008.
AND … she's using the designation "CBA" without authorization.
Certified Bankruptcy Assistants (CBA) Program was developed, and is administered by, the Association of Bankruptcy Judicial Assistants (ABJA); a national organization formed by judicial assistants/secretaries to United States Bankruptcy Judges. The program is supported by the National Conference of Bankruptcy Judges (NCBJ) and the American Bankruptcy Institute (ABI).
One becomes a CBA by taking a certification exam that covers the U.S. Bankruptcy Code, Legal Research, Grammar/Usage/Writing (I keep telling you this stuff is important!), and Ethics.
I took that exam in 2006 and earned the right to use CBA in my signature line. I do not take kindly to others using the designation without the appropriate authority. I paid my dues – figuratively and literally. If she wants to be a CBA, then she can take the the exam.
7 Comments
---