February 10, 2014
File under "You can never be too careful."
I found the following email in my SPAM folder this morning: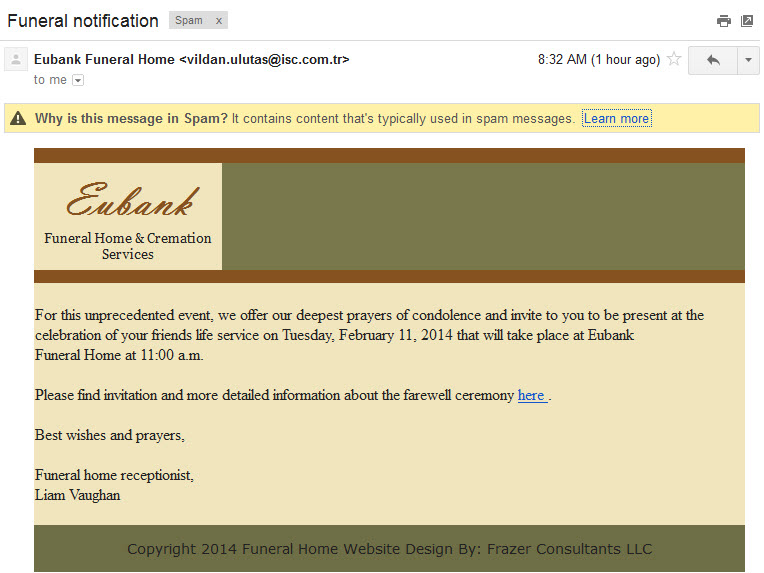 Gotta love Gmail for recognizing the scam; although I'm not sure I would consider a funeral notification to contain "content that's typically used in spam messages."
Even if the email had appeared in my inbox, it would have been suspect for several reasons (in no particular order):
The notice neglects to name the deceased.
Death is hardly an "unprecedented event".
The entire message is horribly written and <Ugh!> "friends life" should be written in the possessive: "friend's life".
The return email addy <[email protected]>  is a Turkish email IP.

The message contains no printed contact information – phone number, physical address, website.
The embedded link … well, you get the picture –
Before I even hovered over the link to read the URL (Do I need to remind you that you should NEVER click on a URL until you have verified its authenticity???), I Googled 'Eubank Funeral Homes'. They are a legitimate operation based in my home state of Texas. I clicked on their website to find this notice: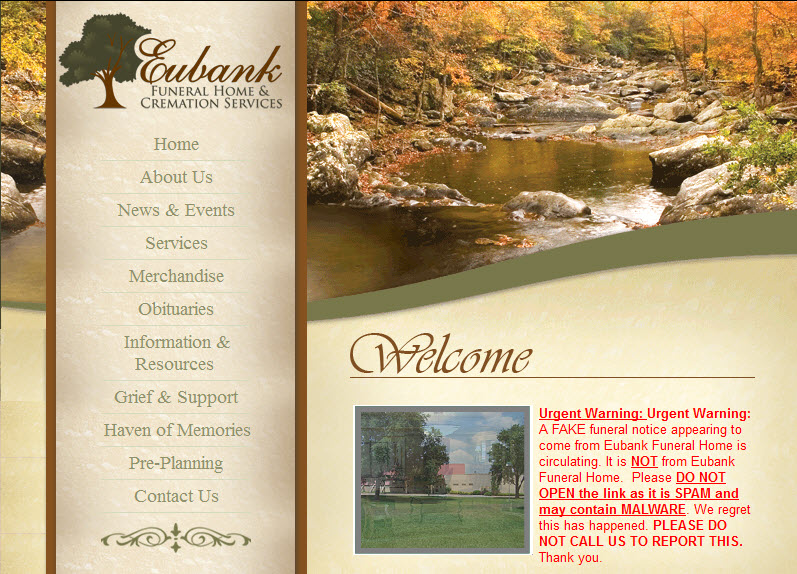 What sort of sick, twisted, miscreant comes up with the idea to prey on our sympathies like this?
Comments Off

on A New Low in SPAM/Phishing/Spoofing
---
February 6, 2014
Have you been waiting to sign up for a Costco membership?
I know, for some it seems silly to pay for the privilege of shopping at a store – after all, your membership fee subsidizes the discounts you receive. Then again, there is a reasonable ROI ('return on investment' – ooh! look, I'm using language from my current class at RU!)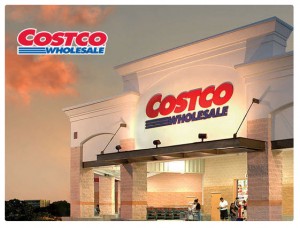 Here's the deal, use this link to purchase a voucher at LivingSocial for a 1 year Gold Star Membership for $55 ($104.47 value). You'll also receive a $20 Costco Cash Card AND a pack of bonus coupons ($29.47 value) good for:
* a free Kirkland Signature™ 48-pack of AA batteries,
* a free rotisserie chicken,
* a free Kirkland Signature™ case of water,
* $4 off Kirkland Signature™ coffee, and
* $4 off Kirkland Signature™ albacore tuna.
PROMO ENDS February 8, 2014
PAID VALUE EXPIRES ON February 6, 2019
PROMOTIONAL VALUE EXPIRES ON May 10, 2014
Here's the link again: http://ow.ly/tlM8L
(FYI: the link takes you to LivingSocial for Beaumont TX, but voucher is good anywhere)
the fine print
This offer is valid for NEW members only
Limit 1 Membership per customer, up to 3 additional Memberships as a gift
Limit 1 Costco Cash Card per customer/household
Entire value of Voucher must be used in a single visit
To qualify for this special offer you must purchase the Costco Membership Activation Certificate through this promotion.
Offer may not be combined with any other offer or coupon
Costco Membership Activation Certificate will be emailed to you immediately after completing your purchase and redeeming your Voucher online
To activate Costco membership you must bring the printed Costco Membership Activation Certificate email or your printed confirmation page to your local Costco location
The Costco Cash Card will be provided after presenting the Costco Membership Activation Certificate and completion of the Costco membership application for a Costco Gold Star Membership
Coupons will be mailed to the address provided by Purchaser within 15 days after redeeming Voucher online.
Costco Cash Card and Coupons are considered "Promotional Value"
Purchaser must redeem Voucher by May 10, 2014, to receive the Cash Card and Coupons in addition to the applicable Membership purchased
Purchaser must claim the Costco Cash Card and use Coupons by July 31, 2014
A Costco membership is $55 a year; Each membership includes a free household card
Costco accepts cash, checks, debit/ATM cards, EBT, Costco Cash Cards, Costco Credit Cards and American Express
Comments Off

on Get $20 off a $55 Costco Membership
---
February 3, 2014
There, I've said it.
It does not require a 12-step program, nor do I need a sponsor. Although <wait for it!> perhaps the offenders might need a program or sponsor or mentor …
How do you know if you're a grammar nerd? Well, the folks at Grammarly shared this quick assessment: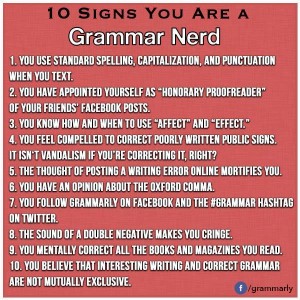 To quote George Takei, "Oh, Myyy!"
I'm ALL 10. In fact, I posted this as a Facebook status in July 2013: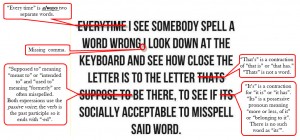 I'm sure some of you are scratching your heads, wondering what the fuss is all about. Lemme 'splain [why yes, I DID do that on purpose!] …
This is more than the usual misuse of there/their/they're, to/two/too, weather/whether, and so many more … it's an anti-grammar epidemic of stellar proportions!!
My job as a paralegal is to act as the second set of eyes for all documents that leave my attorneys' desks. There are few things as frustrating or upsetting – professionally speaking – as
seeing that your client's name, any party name, (oof!) the judge's name, or even your attorney's name is misspelled on a filed/recorded document;
realizing that a misplaced or forgotten comma has changed the intent of a document; or
noticing a missed zero, comma or other key factor in a financial document;
and the list goes on.
Sure, it's their signature on the document; but we all know what flows downhill …
Of course, there's the other side of the discussion: shoddy writing and language skills reflect poorly on you. Now, I'm not saying we all have to have Masters degrees (have I mentioned that I'm working on my 2nd one?), but I believe that in order to be taken seriously by peers, colleagues, prospective employers, educators … heck, anyone with a clue … it is imperative to use good grammar (and spelling, punctuation, capitalization, etc.) at all times.
If you follow this blog or my Facebook / Twitter posts, you know I cannot abide laziness in writing – specifically when it comes in the form of a cover letter or introduction asking me to consider the author for a job or as a submission for a grade from a classmate in my grad program. Look, I'm not talking about the errant typo – it happens to all of us. I'm referring to correspondence and documents riddled with mistakes that make me weep.
The following excerpt is from a final paper submitted in a graduate program:

Unacceptable!!! This is graduate school – real-freaking-life here. People need to take more pride in what and how they write.
End.of.discussion.
I am a Grammar Nerd and damn proud of it!!
Comments Off

on I Am a … Grammar Nerd!
---